Motorcycle Batteries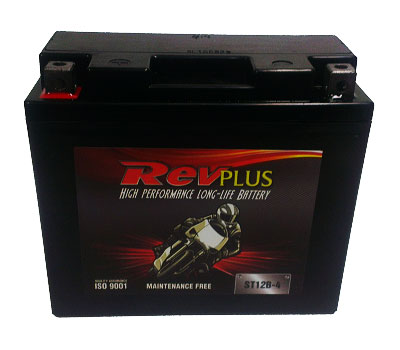 SUPERCHARGE REV PLUS
The SuperCharge Rev Plus range of batteries have been developed to keep our Australian Motorcycles, Scooters, Quad bikes, Jet ski's and ride-on lawn mowers on the move!

The entire range of RevPlus batteries feature heavy duty fiberglass mat separators to resist vibration damage. Considering the extensive range of shapes and sizes available you would be best off calling our friendly staff at Northcoast Batteries and Trailers with the dimensions or code of your battery to help identify the required replacement.

All the RevPlus range of batteries come backed with a 12 month warranty. We stock both the Dry Charged Batteries with Acid packs, as well as the fully sealed maintenance free versions.