Batteries
Northcoast Batteries and Trailers remans the leading independent Battery supplier on the Sunshine coast since 1997. We have access to many battery suppliers including Supercharge, Amaron, Trogan, Deka, Bosch, Varta and US Batteries. Our primary brand Supercharge has been distributing boat, truck, and car batteries since 1984. All of our batteries are made using market-leading Expanded Grid (EXG) maintenance free technology. Our extensive stock of SuperCharge's Gold product range is the most long-lasting and durable on the market proven with a market leading 40 month warranty. Whether you are looking for a standard auto battery or a specialised deep cycle battery you can't go wrong with our warranty-backed products. Thanks to EXG technology, our Marine, Truck and Car batteries can withstand the harshest work, weather and road conditions. Units are available to fit any model, so you are sure to find the most performance-enhancing solution for your vehicle. We offer FREE Battery Testing at our shop. We offer FREE Battery installation on most makes and models, we offer FREE car battery delivery in the Noosa Tewantin catchment area, we offer FREE battery recycling and most importantly we offer the best knowledge and service on the Sunshine Coast.
Car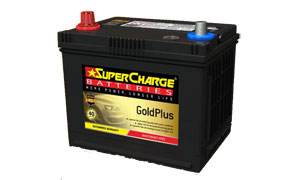 SuperCharge maintenance-free automotive batteries are designed using the advanced technology that can withstand the extreme driving conditions in Australia. The unique composition of the EXG calcium plates extends the battery's shelf or useful life and significantly reduces water loss. No need to top-up water, truly a "FIT and FORGET" battery.
4wd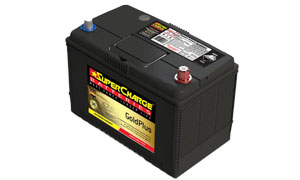 SuperCharge Batteries continues to lead in technology, product performance, reliability and warranty coverage.
Its 4WD battery range is available in sizes to suit various models of 4WD vehicles and powered with Expanded Calcium Grid Technology




Marine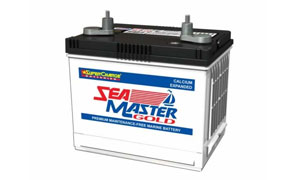 SuperCharge marine starting battery range has been among the leading marine batteries through the years.
Powered with the Expanded Grid Technology (EXG), the SeaMaster gives boating enthusiasts the power needed to meet the demands of their marine application and the heavy pounding of the rough seas.


Motorcycle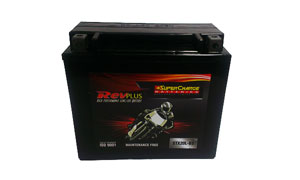 SuperCharge Batteries continues to lead the industry in technology, product performance and reliability. The Rev Plus Motorcycle Battery range is available in sizes to suit various models of Motorcycle, Scooters, ATV's, Jet Ski's and ride-on's. They are powered by technology that is second to none.Rev Plus Batteries are suited to the most popular road bikes in Australia.
Deep Cycle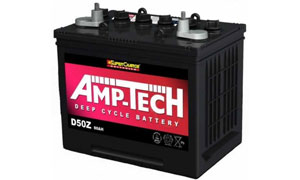 Our Amp-Tech Deep Cycle Batteries have exceptional strength, durability & reserve capacity even in the toughest & most extreme conditions. These batteries have been designed to deliver maximum energy & withstand multiple extensive discharge & re-charge cycles. Northcoast batteries stocks both flooded and Absorbed Glass Mat (AGM) types of Deep Cycle batteries to keep your electrical accessories powered such as lights, Camping fridges, trolling motors, winches, Golf Buggies, & stand-by power supplies. Our deep cycle range is covered by a replacement 12 month warranty period.


Battery Chargers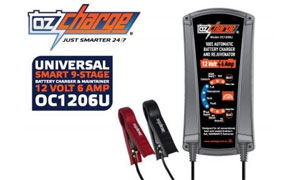 Northcoast Batteries & Trailers has a range of 12V & 24V Battery Chargers & maintainers which have been designed & made for Australian & New Zealand conditions. They range from 1 amp to 30 amps & are suitable for batteries up to 400ah. Perfect for 4wd's, boats, motorcycles and the family car. Our Oz Charge range of chargers come with corrosion resistant connectors & terminals, heavy duty cables, reverse polarity & overload protection, internal over heat protection & a Two Year Warranty. You can Leave any of our Battery Chargers permanently connected to ensure your battery is always charged and maintained in tip top condition.
Battery Testing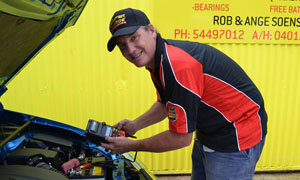 Northcoast Batteries and Trailers provides a FREE in store battery Testing service.
Come down and visit us any time no appointment necessary, one of our friendly staff will test your battery in minutes using a state of the art electronics tester.
The test will determine the health of your battery, the health of your starter motor, and test the vehicle charging system, we will then provide you with a free printed report for your records.
If you have a big trip coming up and are suspicious about the health of your battery then come on down and get you battery tested for FREE today!


Battery Disposal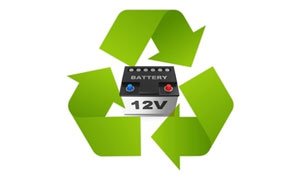 Northcoast Batteries and Trailers provide a FREE Lead Acid Battery disposal and recycling service.
Simply drop off any of your old lead Acid Batteries at our store and we'll ensure they are sent to our Australian smelter where the lead and plastic components are separated and recycled.